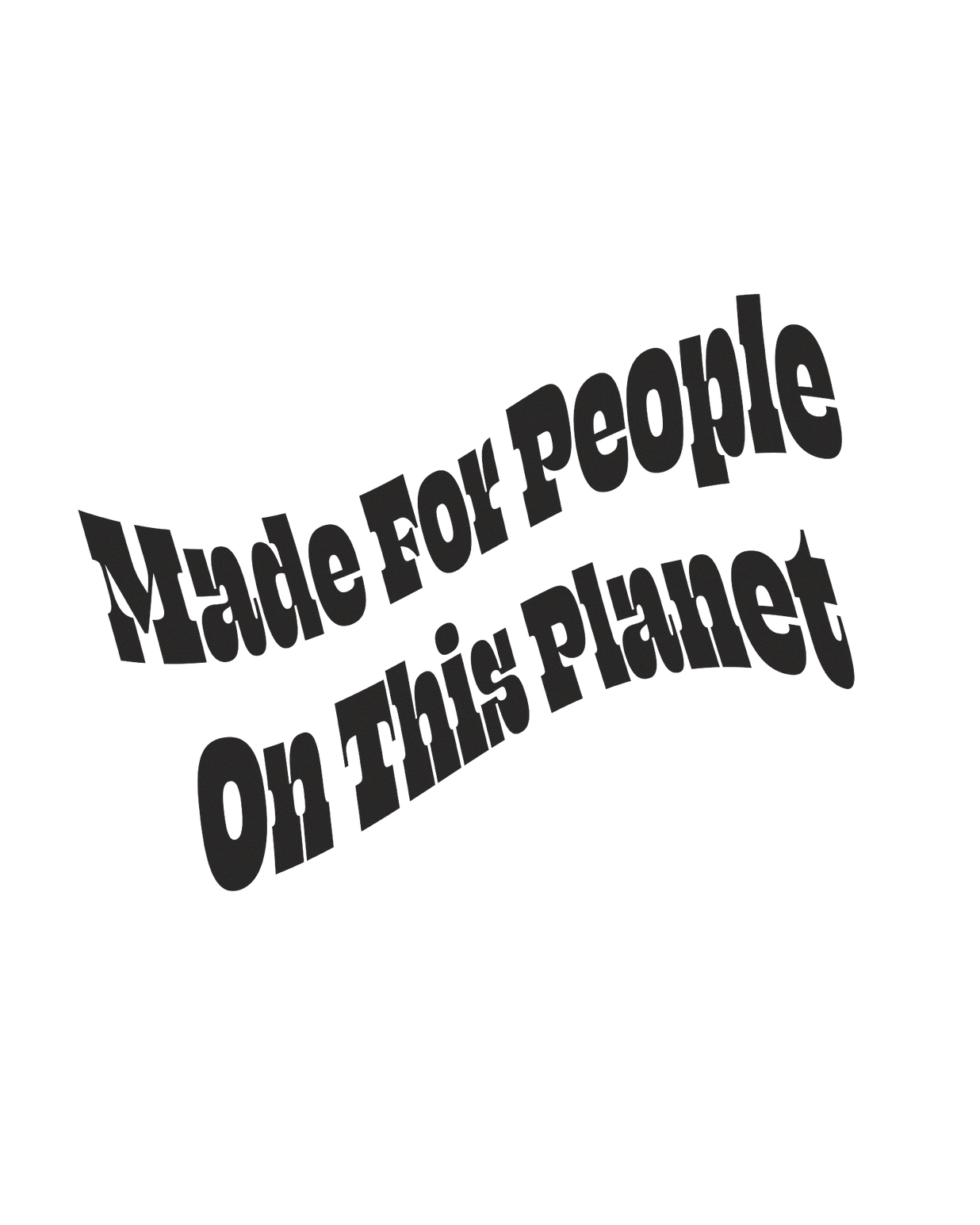 Mission
Hi, we're Nube! We use clothing as a platform to spark mindful consumption.
We care for our Mother Earth and the people on it and want to give humans more ways to shop with a conscience. We believe if people feel more connected with their clothing and more aware of its impact, they'll choose to support businesses & people that align with their values. 
We do this in three ways - creating inspiring designs in partnership with artists, prioritizing sustainable materials, and manufacturing all of our products ethically in Los Angeles. Our goal is to create pieces that connect us all with our community, while reducing waste and environmental impact.
We are driven by sustainability, and because that concept is not clearly defined nor stagnant, that means we are always in motion. Nube is a work in progress. We know we're not perfect, and that's the point. We are making very intentional decisions on a micro-scale with the information and resources available to us. We are curious about what sustainability will look like as we grow as a company. We are excited for the evolution of this business and sharing with you along the way. Thanks for being a part of it.
We are proud to be woman-owned & operated. We are proud to be US made. We believe clothing can be a platform that sparks mindful consumption.
Our Story
Like any startup, the Nube you know and love took a few iterations before we ended up where we are today. Nube originated in 2014 as the first sustainable custom sports uniform company using recycled polyester. We made sports uniforms from recycled plastic bottles, custom designed for each team. The idea was sparked by the frustration towards the amount of plastic waste created by sports (think plastic energy drink bottles, water bottles, etc). Our solution was to engage with kids in a positive, systemic way to help broaden their understanding around the impacts of plastic consumption from the start. In the end, this business model was a little bit too early - consumers weren't familiar with recycled plastic textiles, and it was too difficult to compete with the large corporations already providing uniforms, so we decided to pivot. 
While some may have closed their doors completely, we knew we were onto something special. Kristen, who managed operations at the time, saw the potential to build a different kind of sustainable business with Nube's recycled plastics model. The main differentiating factors with the new iteration of Nube were expanding beyond uniforms and emphasizing artist partnerships, using the clothing as a canvas to spark connection and conversations around consumption. Kristen pitched her idea to Ruth and Lisa to take Nube in a new direction. From there, it was all hands on deck. Together, they shut down the uniform operation and opened the business that is Nube today. We re-designed every style to ensure all patterns were designed with circularity in mind, so when our technology allows, they will be able to be fully recycled once more. The designs also ensure the quality, comfort and durability we knew our customers wanted. We launched our first line of the new Nube in 2019, with a collection featuring the artist Siotes. 
Since then, we have partnered with four artists, expanded our core silhouettes and begun working with different sustainable materials (like 100% recycled cotton). There is so much opportunity for us still ahead, and we're so glad you're along for the ride!
Sustainability
We try to be as sustainable as possible and therefore are constantly adapting as the industry shifts and we learn more. As we learn, we strive to adopt and implement the best practices in production and sourcing of materials, with the goal of minimizing harm to the environment. By using recycled materials and designing products to last, we can reduce the environmental impact of our products.
We are also developing our take back program so we can use your loved Nubes to make new ones - stay tuned and reach out with any questions.
FABRICS
We believe in saving materials that would otherwise be wasted, that's why we go recycled. Another key factor is working to be as local as possible with our sourcing. Initially all of our fabrics were custom knit in LA, but as we have grown, we have brought in some fabrics from overseas. We are working to find suppliers in the US who have the same quality goods we are looking for, as it's our goal to bring all of our sourcing back to the US.
RECYCLED POLYESTER
rPET uses half the electricity than virgin poly. Our recycled polyester is 79% rPET and 21% spandex. It's ultra thick with one side brushed to be super soft.
Recycled polyester compared to virgin:
- Reduces water consumption by nearly 20%
- Reduces energy consumption by over 45%
- Reduces greenhouse gas emissions by over 30%
*Statistics from the recycled poly supplier, Unifi
LOCAL MANUFACTURING
Our clothing is made in the Nube sewing studio in East Los Angeles and, when needed, we outsource to other West Coast studios. We are devoted to being fully US made, partially due to the international nature of the garment industry-- requiring an excess of transporting overseas. Local production also helps support our local economic environment, by building power for local economies as well as establishing genuine relationships with our makers. We ensure that all of our manufacturers comply to the highest garment standards of fair-wages and ethical working conditions.
PACKAGING
All of our shipping materials are plastic-free, made in the usa, and 100% recycled and recyclable. The kraft mailers, order confirmation paper, postcards, and hang tags can be tossed in with your paper recycling and are all naturally biodegradable. No detail is too small- our office paper is made using wind power through credit purchasing!
DYES & FINISHES
All of our dyes are non toxic, low impact and lead free. The sublimation is all done in our Nube sewing studio and the solid dyes at a small dye house nearby who strives to reduce energy use and toxins at every point in the process.
WASTE
Making clothing creates a lot of fabric waste. So, we are working with artists, fashion students, and rag traders (companies that buy scraps to make their products, like mops) as a way to turn our fabric scraps into something new! We are also prioritizing patterns and designs that create less waste. We are excited to share some new fabric scrap projects with you soon!
People
Our new Nube was founded by Ruth, Lisa and Kristen. Currently, Nube has three folks behind the scenes: Kristen, Julia and Katy. Here's a bit about each of us:
KRISTEN, President & Co-owner, is our leader and the engine behind Nube. The brand you know and love today is her brain child. She built it with love and intention using her eye for design, operations background, and belief in the power of sustainability. Kristen touches every aspect of the brand. Whether it's designing new silhouettes, perfecting new prints with artists, sourcing fabrics or general tasks associated with running a small business, she's on it. Between her work at Nube, Kristen is about to graduate with her MBA in sustainable solutions and lives on a small family farm on Whidbey Island, caring for pigs, cows, chickens and her pup Scuppers. She's passionate about sustainability and living a life aligned with her values!
JULIA, Strategy & Sales, keeps us relevant and reaching for our goals. She is an active gal who has a love for fashion, a keen eye for strategy and is extremely dedicated to everything she puts her mind to. Julia and Kristen met during their time at Presidio Graduate School, a business school focused on sustainable solutions in San Francisco. As like minded individuals, they immediately connected and started chatting about all things fashion, sustainability and strategy. Utilizing the school's framework for consulting for credit, Julia works on Nube's strategy, sales and business development.
KATY, Marketing & PR, keeps us in the know and having fun. Katy is our newest Nube member but immediately became part of the family. She is a big-picture thinker, natural strategist and is always dreaming up new and creative ways to get everyone involved. She runs our social media accounts, bringing our brand to life and onto your screens, and is probably who you're chatting with when you message us. She's also focused on creating connections with like minded folks in the industry who help us spread the word about Nube. In her spare time, Katy likes to go on walks with her doggy named Dewey, is a yoga teacher/spin instructor and is an avid knitter of chunky sweaters.
RUTH, Advisor & Co-owner, is our visionary. She keeps us reaching for the stars and is always challenging us with her key phrase, "nothing is truly sustainable." She has her finger on the pulse and believes that we shouldn't have to sacrifice design or financial return for being mission-driven. She is the most original Nube. An art collector and grandma to a growing number of exceptionally cute kids, she currently lives on Vashon Island. Plus, she's working on a new project called Mindful Consuming. We'll be sharing more about it soon, but go check it out in the meantime and give it a follow!
LISA, Advisor & Co-owner, keeps us grounded and on track. She is practical and detail-oriented but has a fierce internal compass that is unfaltering. She owns and advises several successful businesses and thrives on adventure. Lisa is involved with many sustainable companies, is deeply committed to innovation and recently graduated from the Executive Development Program at UW! Her positive attitude is accompanied by a critical eye and a strong work ethic. When she's not advising on her many businesses, you can find her visiting her kids or in the mountains skiing.
Name
Why Nube?
Nube is pronounced "new be", yep, just like newbie, because that's where the name came from! Being a newbie means you're a beginner or a newcomer… we relate to that. It started with being a newbie in the sustainability field, textile creation, US-based sourcing, and then apparel production. Through the process, we realized that being a newbie is a mindset - one of constantly learning and growing. We liked that being a newbie led to taking risks and being unafraid to make mistakes – so we decided to just own it, and here we are, our take on newbie: Nube. This is a work in progress, and we hope you'll join us in being a Nube.
Care
Taking care of your garments extends the life of your Nube pieces and reduces negative impacts on our planet. The dark cotton pieces may bleed the first couple washes, so be sure to wash cold with similar colors!
Wash cold, hang dry, wear often.
FAQ
FIT & SIZING
Real human bodies don't necessarily conform to size charts. If you have a question, email us at hello@nubeusa.com
SHIPPING
We are happy to offer global shipping options! All shipment estimates are from ship date. We ship out your products within 5 business days!

SHIPPING TYPE COST DELIVERY TIME
US: Free Standard Shipping ~5-7 Business Days
International Shipping: cost based & time based on location.

FREE RETURNS - USA ONLY
Need to return something to us? No problem. Just send an email to hello@nubeusa.com for your pre-paid return label. We accept returns on any of our products in like-new condition within 30 days from the purchase date. All returns are subject to a flat service fee of $5 that will be subtracted from your refund. Merchandise that has been heavily worn, dirtied, washed or altered will not be accepted.
INTERNATIONAL RETUNS:
Unfortunately no pre-paid labels will be provided. Email hello@nubeusa.com for your return and exchange options.