$50.00
Squiggle Crop Tank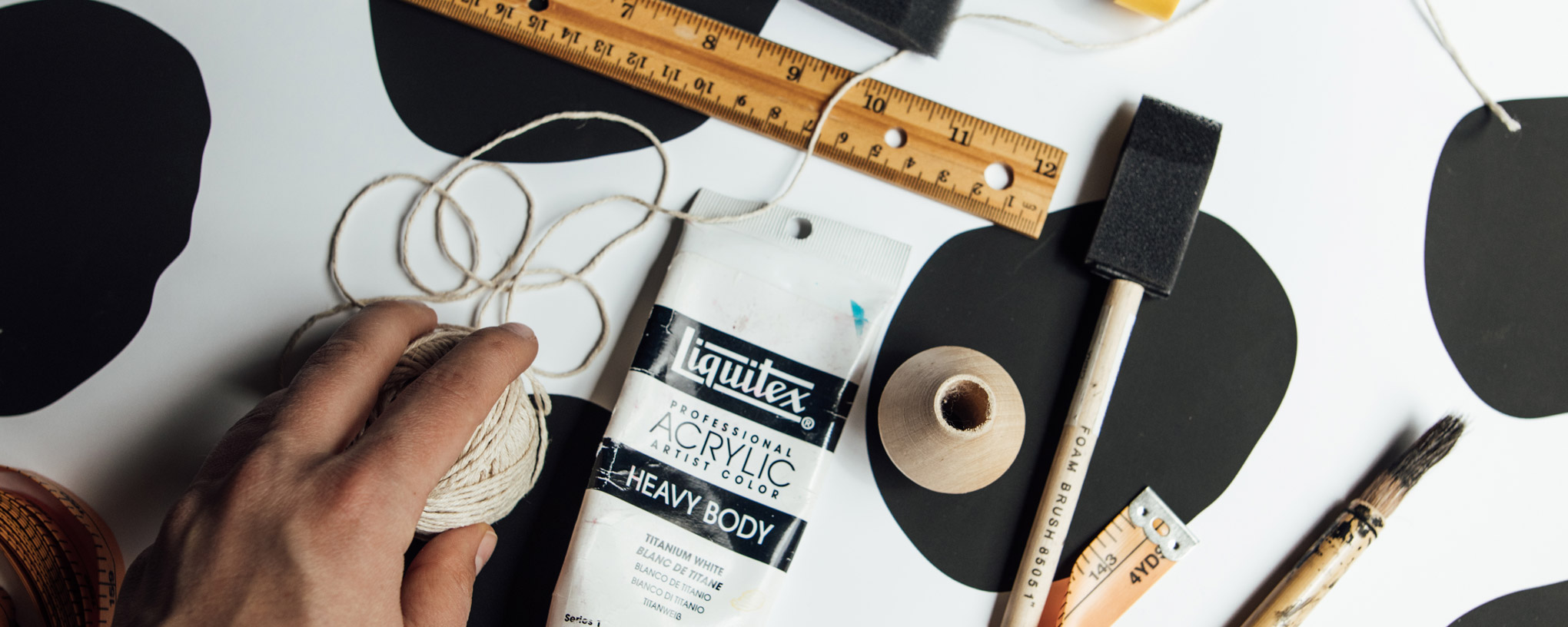 ABOUT THE ART
By Jordan Barton
My art has often been inspired by turning feelings into shapes.
I am drawn to exaggerated proportions and dreamy colors. The Doing My Best Collection was created based on the freedom of movement and the playful relationship between the colors and the shapes of the collection.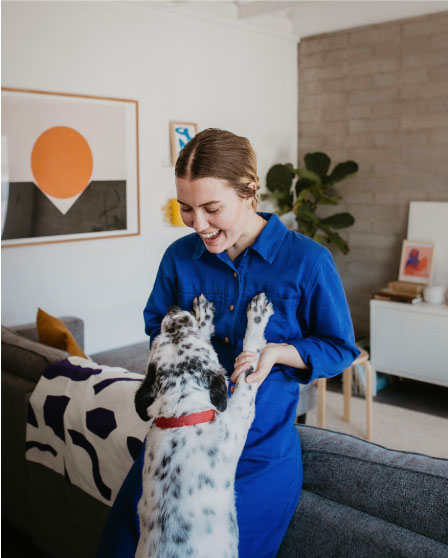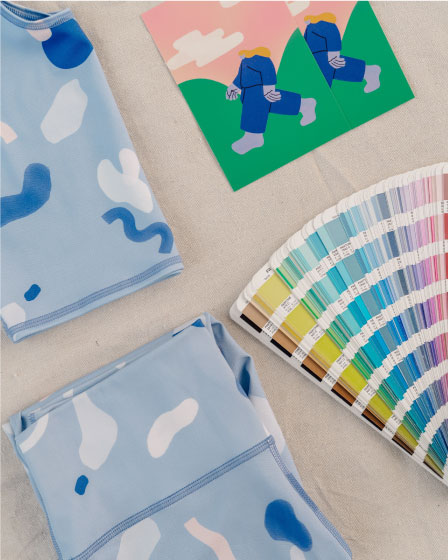 When brainstorming about the collection, we kept coming back to the word Going. In the depth of the pandemic, it was sometimes hard to keep going and creating. But within that feeling the Doing My Best surfaced. Once we put that out there, it stuck, and the designs naturally came to be ~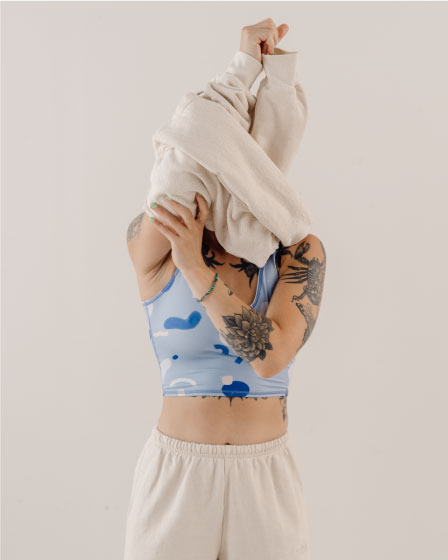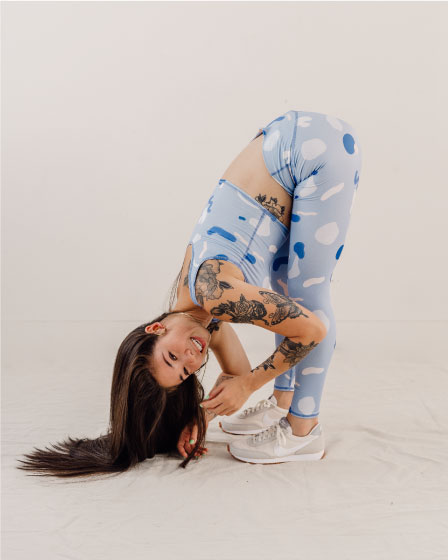 SUSTAINABILITY
Each crop tank uses at least 7 plastic bottles and is made in the Nube sewing studio in East Los Angeles. All of the dyes are non-toxic and lead-free.
FIT & SIZING
Natalie is 5'5", 36B / size 4-6 and wears a small.