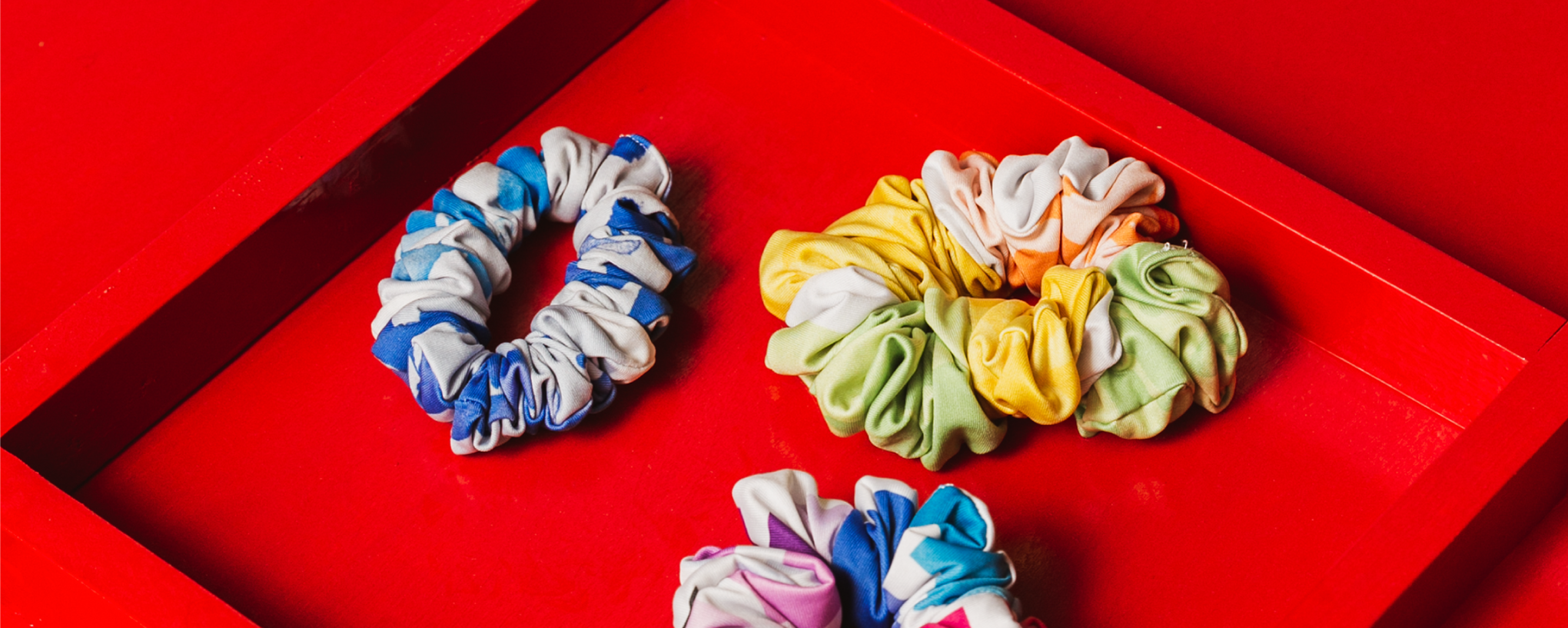 Scrap Scrunchies
This collection is a sneak peek into never before seen archived patterns, color testing, and future designs. They are made from the ends of fabric rolls, between the pieces, or garments that are imperfect or unsellable.
If you receive a scrunchie with a design or color you like, let us know, and you might just see it on a pair of leggings soon :)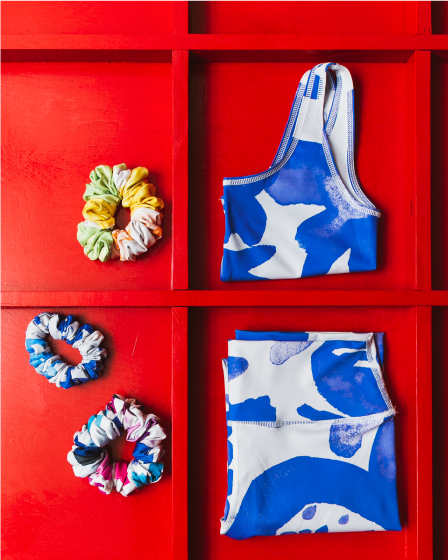 Product photos by AJ Ragasa & Lifestyle by Delaney Brown.