ABOUT THE ART
By Zoe Wodarz
A collection that sparks joy through the nostalgia of summer.
This collection is inspired by the sweet nostalgia of summer we feel as the seasons change. It's that feeling when summer isn't even fully over, yet you're already reminiscing. We're all about to leave summer behind, but you don't have to, take a slice of summer with you with these bright checkers & big fruits :)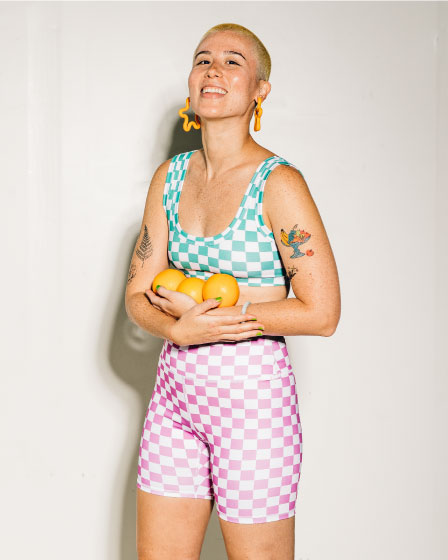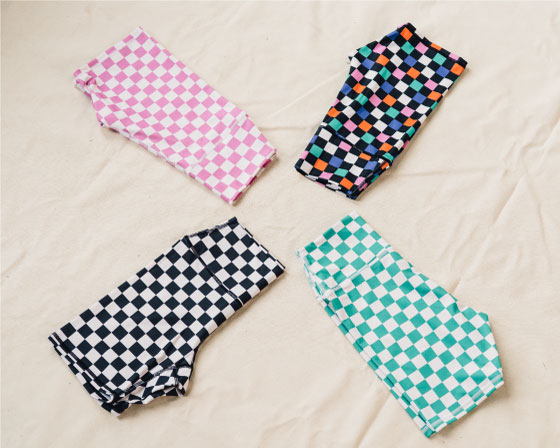 When we were dreaming up this collection, we immediately connected on the desire to create products that spark joy, the rest evolved from there. Everyone needs a little extra brightness in their day, especially as the weather changes. We hope this collection can help to bring the summer vibes with you all year round~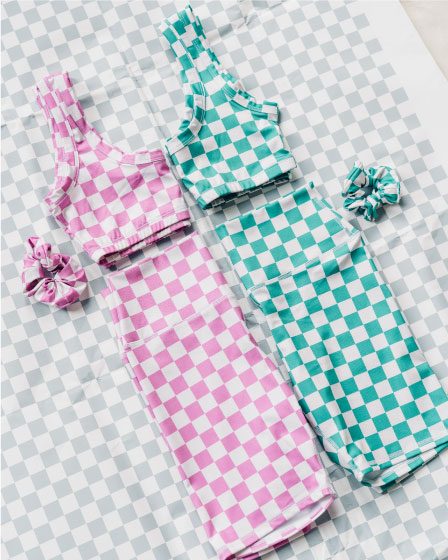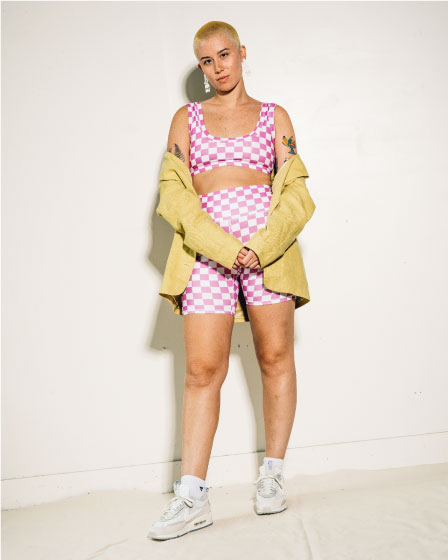 SUSTAINABILITY
Each mini uses at least 10 plastic bottles and is made in the Nube sewing studio in East Los Angeles. All of the dyes are non-toxic and lead-free.
FIT & SIZING
Hellen is 5'8", size 6/8, and wears a small.